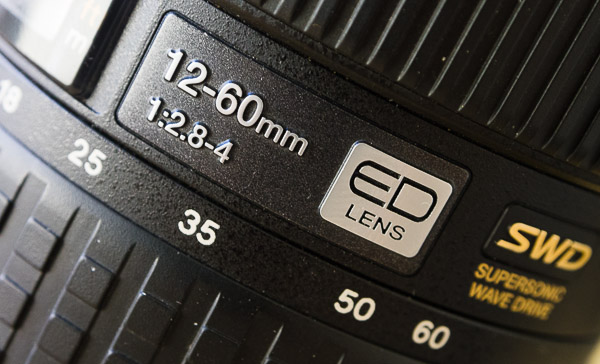 Micro 4/3 has grown a long way since it was first announced in September 2008, when we had a single body and a grand total of 2 lenses to choose from.  There are somewhere in the vicinity of 40 native lenses currently available, with numerous others having been announced for release in the next year or two.  That said, there are still some significant missing items, even if one includes the many announced-but-unreleased models in the mix.
The List
17/2.0 pancake – strange as it may seem, even with 4 lenses between 17mm and 20mm, m4/3 still doesn't really have the perfect walkaround lens. The Olympus 17/1.8 is okay, but the optics don't match the pricetag and the lens is too large for a truly pocketable kit. The Olympus 17/2.8 meanwhile is slow focusing, slow in aperture, and not really all that sharp. The Panasonic 20/1.7 would be perfect were it not for its slow autofocus in low light. And the Sigma 19/2.8 is both slow in aperture and fairly bulky, designed as it is for a larger sensor. In short, there's definitely room for a fast-aperture, fast-focusing pancake in the moderate wide-normal range to serve as a companion for the smaller m4/3 bodies like the Olympus E-PM2 and Panasonic GM1.
8-16mm f/2.8-3.5 – yes, it's great that m4/3 will have not one but two 7-14mm zooms by next year, but they both share the same problem – an inability to accept filters. No neutral density filters, no polarizers, and in the case of the Panasonic 7-14/4, no UV filters, is a limiting situation for ultrawides. The Olympus 9-18/4.0-5.6 is a wonderfully small lens, but it's neither sharp enough, nor wide enough for more serious UWA enthusiasts. A $800 8-16/2.8-3.5 that accepted 67mm filters might not sound quite as impressive as Olympus's upcoming 7-14/2.8, but it'll be eminently more useful.
100mm f/2.8 macro – long macros are not exactly the most commonly used lenses out there, but for photographing insects and other subjects where both detail and a long working distance are necessary, they are indispensible. A $700 100/2.8 with 1:1 magnification would fill that gap nicely.
30/2.8 macro – while it's true that a longer macro can generally be used for this role as well, m4/3 would definitely benefit from having at least one inexpensive macro lens. That's no slight to the Panasonic 45/2.8 and Olympus 60/2.8, both excellent lenses. It's just that a $250 price tag would make for a much bigger audience than a $500 (or $900) one. Think of it as the m4/3 answer to the excellent and inexpensive Nikon 40/2.8 macro for DX DSLRs.
1.4X teleconverter – now that we finally have some fastish telephoto lenses available, with more on the horizon, a teleconverter to extend their reach is pretty much a no-brainer. Added to the existing 75/1.8, 35-100/2.8 and the promised 40-150/2.8, 150/2.8 and 300/4.0, that would provide the equivalent of 105/2.5 (short tele), 50-140/4.0, 55-210/4.0, 210/4.0 and 420/5.6. I think $300 would be a realistic price.
11/3.5 tilt shift – this is admittedly a bit of a niche, but nonetheless, one clear indicator that m4/3 is a complete system would be a specialty lens for landscapes and architectures. Longer tilt-shift lenses can be jury-rigged using adapted legacy lenses (e.g. a 24/2.8 or 50/2 macro and a tilt-shift adapter), but that doesn't help for the wide end. A 22mm equivalent tilt shift lens would put m4/3 in rarified company. Price? Anything under $1700 would be fine.
Happily, since this list was first published in mid-2012, a number of the 'missing' lenses have appeared in one form or another. These include:
12-50mm f/2.8-3.5 – the relatively new Olympus 12-40/2.8 is 10mm short and $300 more than what I'd envision for this lens, but the impressive quality and fast constant aperture seem like a fair tradeoff. It's a bit more than 'midrange' lens, but nobody who uses one will find themselves missing the (hypothetical) 12-50/2.8-3.5.
50-200mm f/2.8-3.5 – although still only a promise at this point, the upcoming Olympus 40-150/2.8 looks to fill the niche of 'sports zoom' quite well. Price is likely to be on the high side, but there's no help for it, and the lens appears to be an internal zoom design, unlike the 4/3 50-200/2.8-3.5 which telescoped to terrifying lengths at the long end.
25/1.8 – as hoped for, the lens is smaller, lighter and less expensive than the Panasonic 25/1.4, while retaining the ability to focus quickly, unlike the Panasonic 20/1.7. The price is unfortunately double the $200 I was hoping for, but it's a good lens, if not a bargain. Hopefully the secondhand market will make it more accessible to newcomers.
250/4.0 – here Olympus did us one better, with their preannounced 300/4.0. I expect the price will jump accordingly, but if AF continues to progress, it might just be the wildlife lens folks have been looking for.
Updated: May 20, 2014