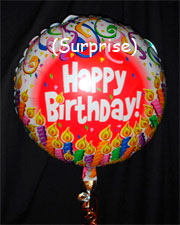 Today's narrative begins with me, groggy and with a slight headache, getting up at 7AM. This allowed me almost two hours to do a number of errands. Send off, via post, one of the last eBayed Kanga parts (an extra ethernet board and a 64MB RAM module, no less). Return a book to the library that I'd now bought. Eat a light breakfast. Try and dress warmly.
At a quarter past 9 came the buzz by the doorman to indicate Dad had arrived. Considering his overnight flight, and lack of sleep, I suppose the 20 degree weather in which he had walked from Penn Station down to my place was in a sense useful. We took a quick jaunt around Washington Square before deciding to give the outdoors a miss and stop at yuppieish restaurant/bakery called Le Pain Quotidien. There we not only drank tea and had a light breakfast, but managed to meet Cousin K- who I had not seen in almost 3 months (despite his being at NYU for much of that time), and watched a very large SUV get towed from a red-zone.
We took a tour of the library (to my surprise, they let Dad in without complaint) before encountering prolonged blasts of icy air on the way to the quay by the Hudson. This exceedingly clear view of Manhattan, New Jersey, and a good deal more (lady liberty herself was a sizable smudge on the horizon) was marred considerably by gusts that reduced us to almost complete numbness. After leaving K-, who had work to do, Dad and I took the subway down to the former site of the World Trade Center. Or rather, we overshot it, as the trade-center's collapse had closed the relevant station. The site itself was the scene of a great deal of construction equipment and workers, though it is as yet only a big hole.
Next to the WTC site is the WFC, the World Financial Center which seems to be part of a general revitalization project for lower Manhattan. This huge, heated, and oddly open building offered lunch opportunities and the vocals of a goodly number of Gospel choirs, vying in some sort of competition. Returning from the WFC to the subway brought us past a building billowing smoke that seemed to have attracted most of the FDNY. Perhaps Saturday afternoon is a slow period?
In quick succession, we picked up card, present and luggage and grabbed the subway up to Grand Central, whence we took the train in to Hartsdale. Waiting at the other end, having also just arrived from California, were Uncle J-, Aunt I- and Cousin H-. We thus arrived at the grandparents house, unannounced and unexpected. Both Grandma and Grandpa were suitably surprised.
The actual birthday part of the evening (well, this whole thing was for Grandpa's 90th birthday, you see) was almost anti-climactic by comparison. We reveled briefly in togetherness, had a light dinner (Chinese take-out) and once jet lag finally kicked in, everybody went to bed. And I do mean everyone.