The annual Photo Marketing Association conference is on now, and it's looking like a bit of a bust. A few announcements from Olympus, Samsung and especially Panasonic notwithstanding, there's not been much of note from any of the other camera-makers. Between the collapsing economy and the apparent dearth of recent innovation, PMA seems to mostly be about showing off new releases of nearly-identically specced compact 'point-and-shoot' digicams.
Meanwhile I've had occasion to go back over the 'negatives' (RAWs) of the last few years worth of captures.
Now the great thing about RAW is that software improvements translate directly into better images. When I first started shooting RAW with a Nikon D70 SLR, I used Adobe Lightroom (LR), one of the few programs capable at the time of rapidly viewing and editing that camera's RAW files. I knew that of course that LR wouldn't deliver the best results, but I figured it should do okay.
Imagine my surprise when I ran the same files through Nikon's own Capture NX (CNX) program today and found that my flat dull-looking images actually had a fair bit of color and 'punch' (not to mention detail) in them.
I won't say categorically that LR 'ruined' the old photos, but it didn't exactly do them any favors. For the future, I'll be sticking to the vendor's own converter when practical. Indeed, that's precisely what I did for the morning's walk at Ward Pound Ridge (lots of snow on the ground there) and I'm liking the result.
The other less helpful discovery is that the old Nikon may actually have nicer colors and better sharpness, out of the camera, than my current Olympus E-420 does. I may have to rethink my current gear strategy…
Before (LR conversion, image from 12 May 2007):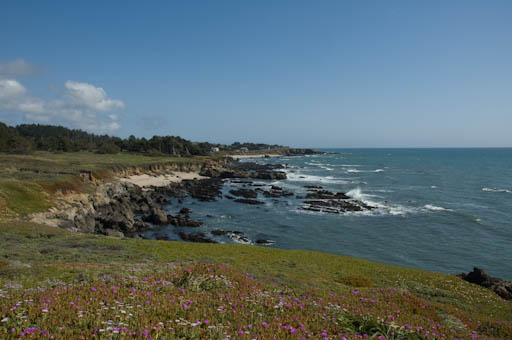 After (CNX conversion):