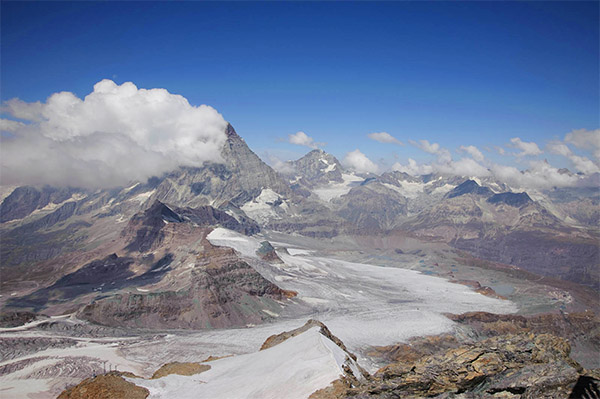 The Tour de Monte Rosa – circumambulating Switzerland's highest peak
4 portions of a 9 leg journey around the Monte Rosa on the Switzerland-Italy border.
Introduction – A brief description of the TMR
Day 1 – Zermatt to Thedul Hut – Via Trockener Steg and the Kleine Matterhorn.
Day 2 – Theodul Hut to St. Jacques – Via the Colle Nord di Lago Bianco.
Day 3 – St. Jacques to Gabiet – Via the Colle di Bettaforca and Gressoney.
Day 4 – Gabiet to Alagna – Via the Col d'Olin and the Passo Foric.
Epilogue – Rain and an early conclusion to our trip.
Photos of our journey.