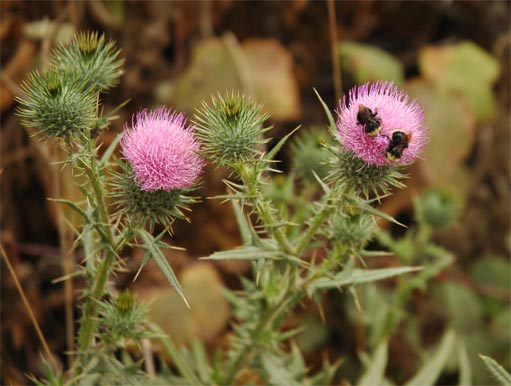 My cousin is big on bird photography, so when we decided to hike up Montara mountain, he wanted to join. What with the usual traffic, this meant that once we had met in town and arrived at the trailhead, it was almost 1PM.
The weather was cool, and alternating between thing fog and high clouds. The trail was in its usual August condition: dusty. We took our time going up, keeping an eye out for birds and other interesting sights. Despite this, we didn't see any of the hoped for hawks or eagles on the way up. Indeed, the most interesting wildlife were a plethora of butterflies, flitting around near the top of one of the mountains.
Otherwise, aside from blister problems with my boots (again), it was a nice relaxed hike. Going down, we made frequent stops to look for birds, but to no avail. Gulls and pelicans there were aplenty, but nothing in the bird-of-prey category. Indeed, the only hawks we saw were actually along highway 1, during the drive back.
At Princeton, we stopped to eat lunch and admire the pier. It was a late lunch, but the clouds made for some interesting shadows, and we saw a great many of the little boats (and a larger, Coast Guard vessel) making their ways in and out.
After that, my cousin headed back over the hill, and the rest of the evening was spent trying to figure out which books and office supplies should be packed for the trip to NY. Correct answer: as many as will fit. But this is easier said than done. Also caught up on e-mail and so forth.