Today can best be described as a getting-all-sorts-of-last-minute-stuff-done type of day. In preparation for leaving tomorrow.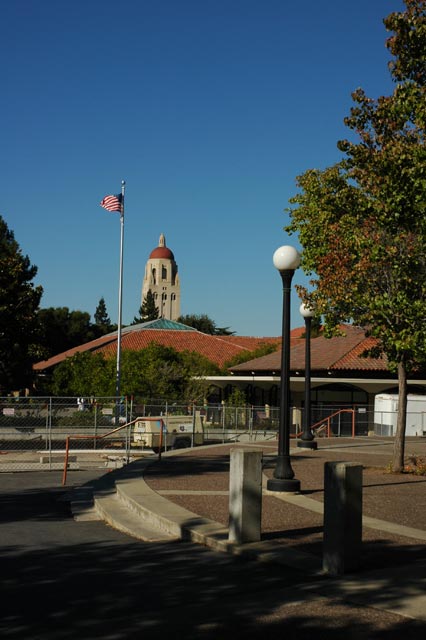 First, there was the laundry. Drove over to the laundromat in Menlo Park (the machine at home is still not fully functional) and did two loads. Unfortunately one of the driers didn't work too well, but at least that job is done.
For lunch, I drove up to Los Altos, where my dad and I met a friend. It was a clear nice day (even a little cool in the shade), and we had a nice discussion that spanned from past to present. New York has certainly changed between 1955 and today, a fact I will be reminded of tomorrow.
Then there was dropping by Stanford's student health services, to try and get a copy of my vaccination record. It was a simple procedure, but there was a lot of waiting involved.
Next, I met some Stanford friends to drop off some now surplus computer equipment, and say goodbye. Yes it's true, my Powerbook now has a new home. Hopefully it will be well cared-for. Saw off said friends along with a substantial number of horses who were in the general area.
After this, I made an unsuccessful stop at the computer store. Unsuccessful because they didn't have the item I was looking for at anything approaching an acceptable price.
So I drove home, and began the somewhat arduous task of completing my packing. Yes, I'm not used to having to pack for an entire year. All sorts of odds and ends need to be remembered, and of course, size and weight constraints complicate the picture further. I've now got two medium rollable bags, a box, a backpack, a computer bag, and a small piece of baggage. Hopefully that is enough!
Tomorrow will be a long day. Goodbye California. Hello New York.