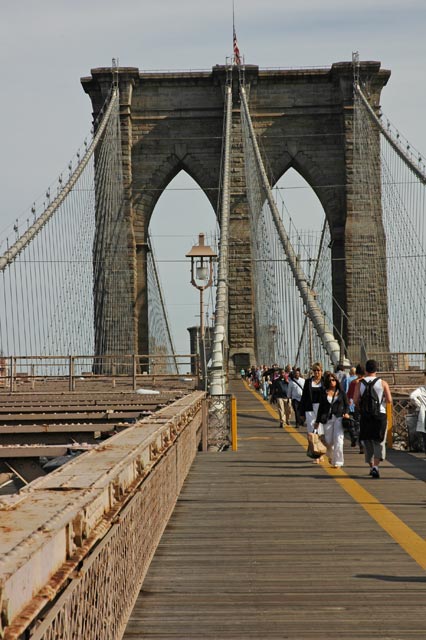 Since I had a 10AM meeting with a professor this morning, we had to leave pretty early to get downtown on time. This was with the director of our center as opposed to the director of our program, which is apparently a major distinction. In fact the first chunk of our conversation had him explaining his role. Then I was asked a bit about my plans, background, and ideas. A pleasant discussion, augmented by the fact that the professor's office has a good view of the nearby park. So there are perks to being in the administration. As it happens, he too is an anthropologiest, just like the program director whom I met with yesterday.
After the meeting, I went to do some odds and ends at the library. And, what do you know, I received an e-mail from housing: "You've been accepted off the waitlist, though we don't know where exactly yet, and you need to fill out this paperwork and make a $1000 deposit." So after a bit of thought, I did precisely that. True I don't know exactly where I'll end up, but after yesterday's conversation, both with the housing office and the broker, it looks a sight better than any alternatives.
I popped by the bookstore next, to see if I could find my texts. Very crowded (think same size as the Stanford bookstore, but with twice as many books and students). A metaphor for the whole New York experience I suppose.
My father and cousin were off taking pictures down by the civic center, so I walked down to join them. A brisk 20+ block stretch of Broadway later, we met in a little park, near the heavily secured civic center. Inviting sort of area.
From there, we walked over the Brooklyn bridge on a nice elevated foot/bike-path. It appeared to be a popular place both for tourists, joggers and genuine commuters. We had some nice views as well, but nothing sufficiently unobstructed of Manhattan to satisfy my cousin. Once we had reached Brooklyn, around 4PM, we had a hard time getting back to the waterfront, as the path we took didn't have many exits. We saw a fair bit of Brooklyn in the process, before reaching a nice promenade sitting just above the expressway. There, we had clear views of Manhattan, and the nearer unused shipyards. However we discovered a little park right next to the bridge, with a great and unobstructed view of the downtown skyline. It was, coincidentally, right next to the "Brooklyn Ice-Cream Factory" (?) and the site of "Bargemusic" where I'd heard classical chamber music played on a boat, some 9 or 10 years earlier.
Going back to our parked car required a goodly walk, including navigating Broadway in the midst of rush-hour foot-traffic. Quite a sight to behold. The drive back to Westchester was impossibly slow. When we finally made it to Manhattan, we tried taking city streets instead of the parkway, heading up the "Grand Concourse." The result was a long slow ride through a number of partly depressed neighborhoods.
We finally reached the house around 8PM. Long day, but at least the future has more than a great big question mark. Still don't know what my other cousin, who will be attending the same school, is doing for housing though.