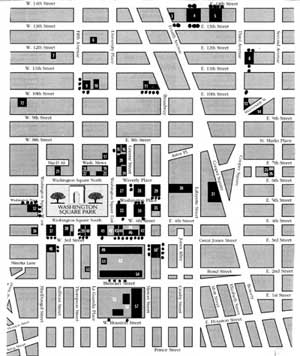 As usual, I didn't sleep too well the night before the first day of classes. Not sure why I'm nervous, but apparently I am.
Started off with a French course at 8AM. Yup, that's early. Seems like it could be good, though the teacher is a grad. student who doesn't quite seem sure of herself. Maybe just first day jitters for her too.
Arabic seemed good, although finding the room was difficult. Actually, getting into the building wasn't easy either. Long lines for elevators, backups because of student ID card checks, and finally, the room isn't listed when you get to the correct floor (it says 'rooms 801-810' as if they were the only ones, never mind the fact that you need 814).
Since I hadn't brought any food along, I popped by the nearby market for bread and cheese. It was just as slow as the night before. Goat cheese is still ridiculously expensive, but I figured starting on a high note was appropriate.
In the afternoon, there was an Ottoman history seminar, which seemed good, save for the fact that our seminar room is actual a lecture hall. Makes a round-table discussion a bit difficult. Amazingly wide level of backgrounds in the class though. A lot of PhD students too.
Next was a seminar on Saudi Arabian history. Not one I planned (or plan) on taking, but I was curious to see what it was like. According to the professor, it's a new and emerging field. I hope his bullishness is warranted.
When my cousin and father dropped by for dinner, they brought a few things with them, namely 2 Ikea lamps and a large amount of groceries and preserved goods from Trader Joe's. Looks like I'm well-supplied for at least the next month or so.
It was drizzling a bit, so we decided to eat close-by. By chance, we found a cozy little Italian place, which offered generous portions at unusually low prices. My cousin kept remarking about how the chef and waiters were 'real Italians.' True enough, I suppose. It was a nice ambiance to chat in, and say goodbyes.
I'm not a big fan of goodbyes.
The rest of the evening was spent unpacking the remainder of my stuff, and trying to find places for things. Easier said than done. Particularly annoying is that the closets are nowhere near the beds.