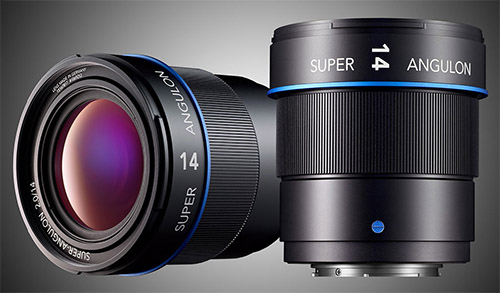 The biennial Photokina photography trade show is underway this week in Cologne, Germany, so quite naturally there have been a lot of new products being released, including camera lenses.
Or rather, there have been a bunch of announcements of products, many of which will not actually be released for months (or in a few cases, not for a whole year).  Take the Schneider Optics for example.  They announced 3 new lenses, to ship some time in 'the fourth quarter' of 2013.  At the show what they displayed were essentially mockups (incapable of actually taking photos, or doing much of anything else for that matter).
Schneider was hardly the only one doing this.  Panasonic 'released' one lens (official ship date unknown) and announced plans for two more, to be released in 2013-2014.  Olympus released one lens, the 60/2.8 macro, that had been first announced in February of this year (projected actual ship date of October).
Admittedly, it is nice to have some idea of what's coming down the pipe.  Usually one would call this a roadmap.  But rather than release a semi-comprehensive list of what is to be expected in a certain area, most of these companies seem to dribble out this information, without any rhyme or reason.  We can be fairly certain for example that Panasonic will release more than 2 lenses in the 2013-2014 period, but not what they are.  Granted a roadmap does provide competitors information, but given the level of leaks and espionage already going on I'm not sure half a dozen generic bullet items really constitute a competitive advantage.
In the meantime, for the m4/3 system we have a huge number of lenses being announced, the majority of which will be available any time soon.
| Name | Release Date | Comments |
| --- | --- | --- |
| Olympus 60mm f/2.8 macro | Oct 2012 | First announced back in February. A few review units are circulating at this point. |
| Olympus 15mm f/8.0 | Oct. 2012 | So-called 'body cap lens' wth fixed aperture and manual focus |
| Olympus 17mm f/1.8 | 2013? | Announced, but without any specs or hint of a release date. |
| Panasonic 35-100mm f/2.8 | Nov. 2012 | First announced well over a year ago. Panasonic hasn't specified when it will ship, but photo retailers are hinting at November. Some units have trickled out to reviewers. |
| Panasonic 42.5mm f/1.2 | 2013-2014 | The long-awaited fast portrait prime for m4/3 is so far just a mockup. Nothing is known about its specs beyond that it will have OIS. |
| Panasonic 150mm f/2.8 | 2013-2014 | The first long telephoto for m4/3 with a wide aperture. Again, nothing known about its specs besides that it will have OIS. |
| Schneider 14mm f/2.0 | last quarter of 2013 | This lens was first announced in March of this year. Only mockups have been seen so far. |
| Schneider 30mm f/1.4 | last quarter of 2013 | A new announcement, but only with mockups. |
| Schneider 60mm f/2.4 macro | last quarter of 2013 | A new announcement, but only with mockups. |